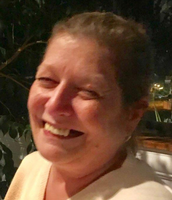 Carolyn Phelan
Carolyn Phelan, age 66, passed away on Saturday, May 29, 2021.
Carolyn is survived by her devoted husband, Robert G. Phelan and loving son, Matthew B. Phelan.
Forever In Our Hearts
Visitation for Carolyn will be held on Thursday, June 3, 2021 from 2:00-5:00 & 7:00-9:00 PM at Marine Park Funeral Home, 3024 Quentin Road, Brooklyn, NY 11234.
Mass of Chrisitan Burial will be held at St. Thomas More Church, 204-25 Rockaway Point Blvd, Breezy Point, NY 11697.
Burial to immediately follow at Calverton National Cemetery.
If you wish to send floral arrangements to the Phelan family, please CLICK HERE or call Floral Fantasy of Bay Ridge at 718-238-6978.